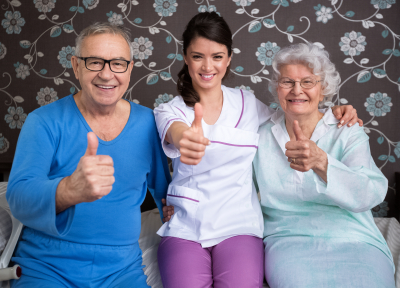 Our staff here at Raphael Health Care LLC are composed of individuals that are industry-experienced and highly-educated. We are proud professionals in our respected fields of practice.
Here, we introduce to you to a team that is not only skilled in the work that they do, but are also compassionate and sensitive to the needs of each client:
Registered Nurses
Certified Nursing Assistants
Home Health Aides
Physical Therapists
Occupational Therapists
Speech Therapists
Case Managers
We invite you to meet our staff to discuss the different and specific needs that you may have. Schedule an assessment with us. We are ready to serve you.