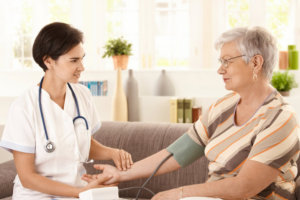 Fully trained and widely experienced in the field, our private duty nurses bring our brand of excellent care straight to the patient's home. It is our belief that the comfort and relaxation you feel at your own home cannot be replicated by any other settings such as a nursing facility or hospital. Our private duty services will strive to maximize the benefits of being in a home environment to provide you with the best care possible. Our private duty nursing service includes the following:
Incontinence Management
Catheter Care
Anti-coagulation Therapy
Wound and Ostomy Care
And More
Our nurses can also help clients manage chronic conditions. We assist clients that have been diagnosed with:
Diabetes
Neurological Disorders (MS and Parkinson's disease)
Cancer
Cardiovascular (Heart Failure)
Renal Failure
Respiratory (COPD and emphysema)
If you have any inquiries about our private duty nursing service and its availability to your area, please contact us to learn more.