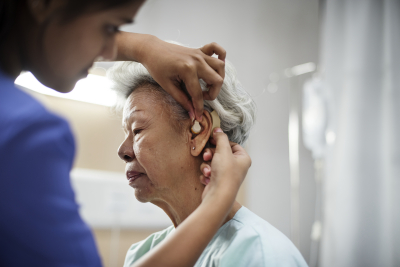 With the help of our speech therapy services, your loved ones will be provided with the comprehensive assessment and rehabilitative treatment that they need. We believe that being able to communicate with friends and loved ones is something that leads to a higher quality of life. We assist in helping your loved ones recover from communication difficulties that are caused by an illness, accident, or health condition.
Our speech-language pathologist will provide treatment in the areas of:
Adaptive Speech Devices
Non-oral Communication (Alternative Communication Methods)
Speech
Dysphagia (Swallowing)
Aural (Hearing) Rehabilitation
Cognition
Language
We encourage you to request an assessment to schedule one for you as soon as possible. We would love to provide you with the assistance that you need.